Oct 12
On this day in 1773,
Eastern State Hospital
, America's first insane asylum, opened for 'Persons

of Insane and Disordered Minds'
in Williamsburg, Virginia. It remains in operation today.
On this day in 1810, the first
Oktoberfest
was
held when Crown Prince Ludwig, later to become
King Ludwig I, was married to Princess Therese of
Saxony-Hildburghausen. The citizens of Munich were
invited to attend the festivities held on the fields in
front of the city gates to celebrate the happy royal
event. The fields have been named Theresienwiese
("Theresa's meadow") in honor of the Crown Princess
ever since, although the locals have since abbreviated
the name simply to the "Wies'n".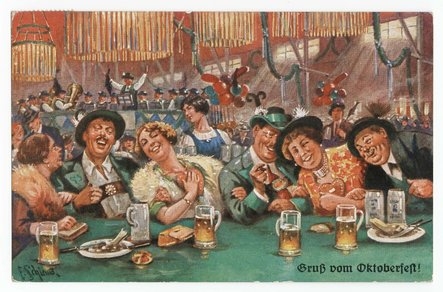 The festival was eventually prolonged and moved ahead to September to allow for better weather conditions.
Today, the last day of the festival is the first Sunday in October. Over the past 200 years, Oktoberfest has
been canceled 24 times due to cholera epidemics and war.
On this day in 1915, during World War I, British nurse
Edith Cavell
was executed by a German
firing squad for helping Allied soldiers escape from Belgium. In late 1914, after the German
occupation of Brussels, Cavell had begun sheltering British soldiers and funnelling them out
of occupied Belgium to the neutral Netherlands. In the following months, an underground
organisation developed, allowing her to guide some 200 Allied soldiers to safety, which placed
Cavell in violation of German military law. German authorities became increasingly suspicious
of the nurse's actions, which were backed up by her outspokenness.
She was arrested on 3 August 1915 and charged with harbouring Allied soldiers. She was held in St
Gilles prison for 10 weeks, the last two in solitary confinement, and was court-martialled. She was
then prosecuted for aiding British and French soldiers, in addition to young Belgian men, to cross the
border and enter Britain. She admitted her guilt, and declared that the soldiers she had helped escape
thanked her in writing when arriving safely in Britain. This admission proved hard to ignore because
it not only confirmed that Cavell had helped the soldiers navigate the Dutch frontier, but it also
established that she helped them escape to a country at war with Germany.
The night before her execution, she told the Reverend Stirling Gahan, the
Anglican chaplain who had been allowed to see her and to give her Holy
Communion,
"Patriotism is not enough, I must have no hatred or bitterness
towards anyone."
These words are inscribed on her statue in St Martin's Place,
near Trafalgar Square in London. Her final words to the German Lutheran prison
chaplain, Paul Le Seur, were recorded as, "
Ask Father Gahan to tell my loved ones
later on that my soul, as I believe, is safe, and that I am glad to die for my country."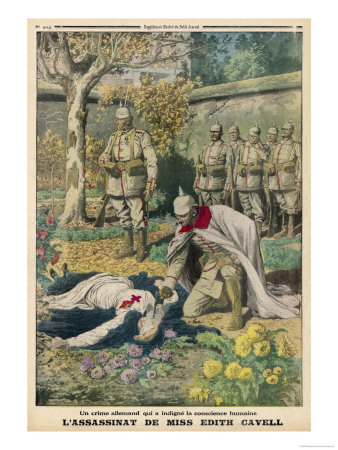 She was shot by a German firing squad at Tir National
shooting range in Schaerbeek, at 6:00 am on 12 October
1915.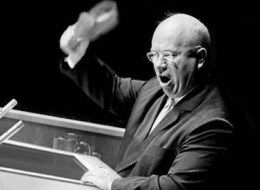 On this day in 1960,
Nikita Khrushchev
pounded his shoe on a desk at a United
Nations General Assembly meeting.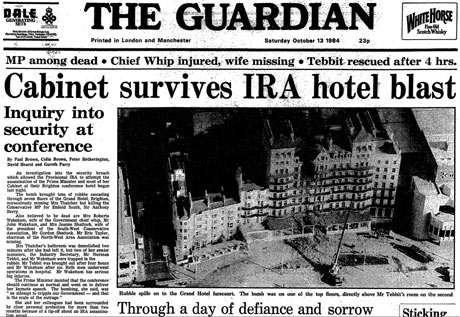 On this day in 1984,
the Brighton Hotel bombing
took place. The Provisional
Irish Republican Army attempted to assassinate Prime Minister Margaret Thatcher
and her cabinet. Thatcher escaped, but the bomb killed five people and wounded 31.
On this day in 1999, the proclaimed 6 billionth living human in
the world was born. This was known as the
Day of Six Billion
.
Born This Day

: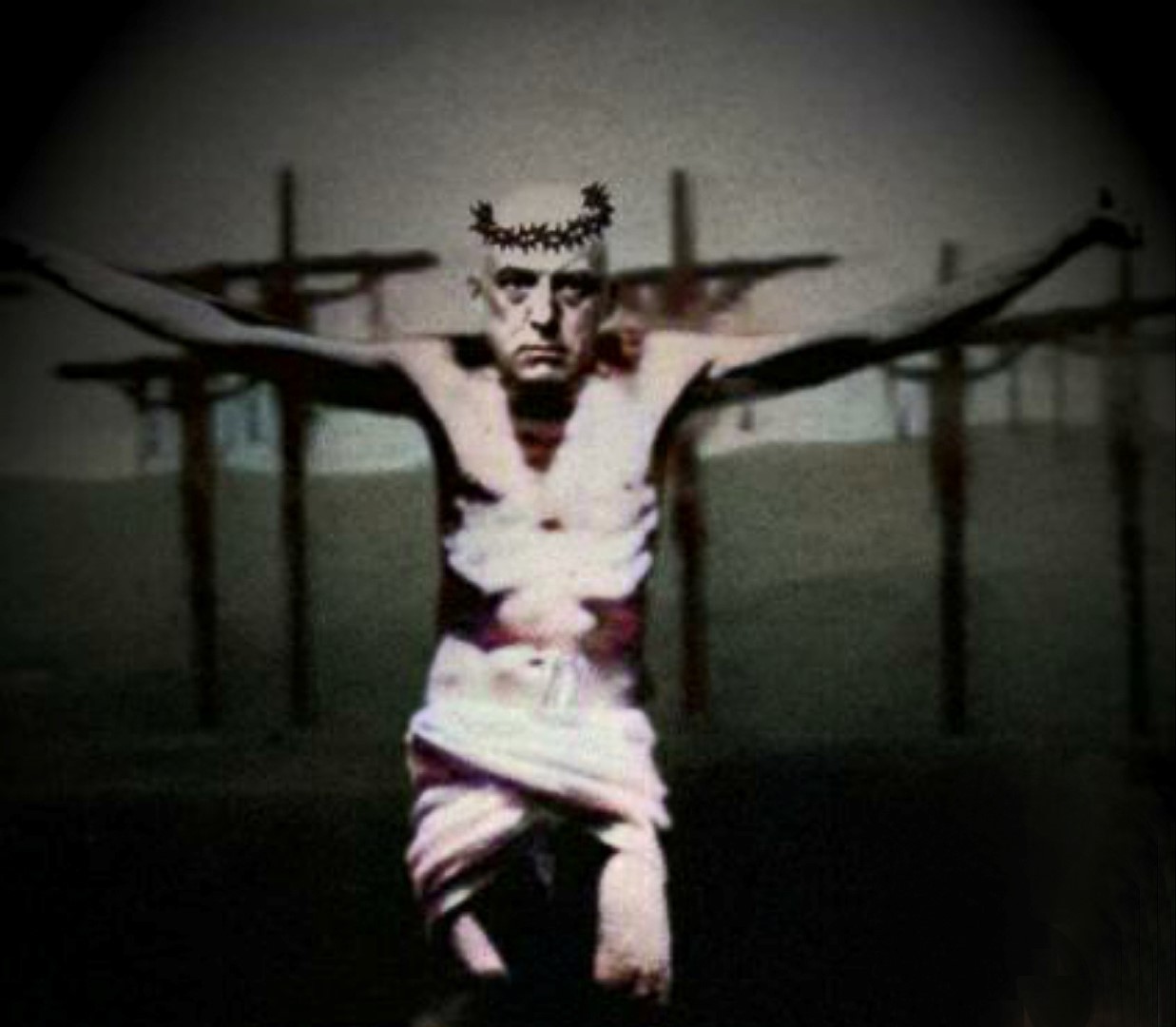 1875 –
Aleister Crowley
http://youtu.be/23xkgjSQYTY
1935 –
Luciano Pavarotti
http://youtu.be/Febr_t_qa9U
1935 –
Sam Moore
(left, with Dave Prater)
http://youtu.be/M3szpBg6Qjo
1956 –
Dave Vanian
http://youtu.be/8m2JyiggwAU
Died This Day

:
1870 –
Robert E. Lee
1915:
Edith Cavell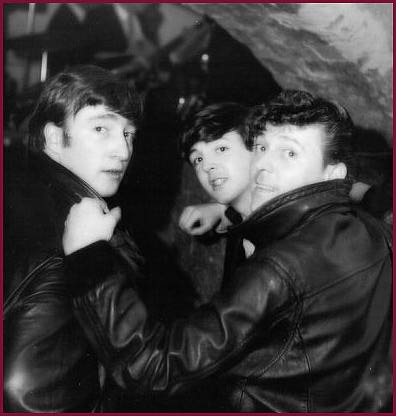 1971 –
Gene Vincent
(right, with fans)
http://youtu.be/vDU9FP5_B2M
1978 –
Nancy Spungen
1985 –
Ricky Wilson
http://youtu.be/szhJzX0UgDM