Watch party at the Alamo today! Alamo Draft House is hosting a special Watch Party on March 17 at 5:30pm Pacific Time with the legendary director Julien Temple.
A new documentary about the life and times of Shane MacGowan from Magnolia Pictures and produced by Johnny Depp.
Release dates:
More dates around the world: Australia - 17 Dec, Germany & Austria - 25 Feb 2021, New Zealand 27 July 2021, Greece - TBD, Spain - TBD, Croatia/Slovenia/Serbia - TBD
Discussion is happening here.
— DzM
The PoguestrA
In these dark times fans from all around the world are coming together via videonconferencing to play their favorite Pogues tracks. The most recent video (Misty Morning, Albert Bridge) even features James Fearnley and Jem Finer!
Discussion is happening here.
— DzM
Bottled Sunshine
On July 24 in London The Pogues announced that they have partnered with West Cork Distillers, one of the few remaining independent distillers left in Ireland, to produce an Irish Whiskey all their own.
Commenting on the partnership, The Pogues say: "It's been brilliant working with such experts to come up with a whiskey that we all think reflects our spirit and that we all like the taste of. It's wonderful to add to the ranks of great Irish whiskeys and we hope it stands the test of time."
The Pogues Irish Whiskey is now available in Ireland in the following stores Dunnes Stores, O'Donovan's, O'Brien's, and Carryout. It is also available in N. Ireland in the McCabes chain. There will be a further announcement on availability in the coming weeks for UK, USA, Canada, Japan, Germany, Luxembourg, Belgium & Switzerland.
Go to The Pogues Irish Whiskey for more information.
Discussion is happening here.
— DzM
Gimme that Old Time Vinyl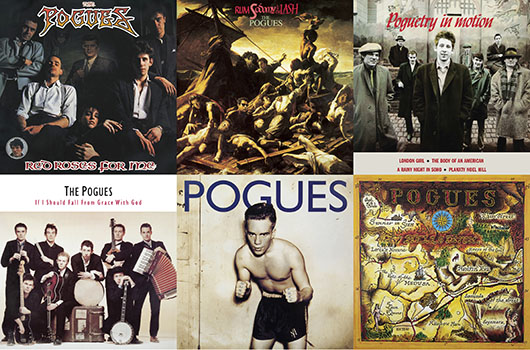 To celebrate over 30 Years of the Pogues, Rhino Records is reissuing the band's first 5 classic albums along with the 1986 Elvis Costello produced EP 'Poguetry In Motion' on limited edition red vinyl.
'Red Roses For Me' uses the 2013 remix from the original multi-track tapes by Nick Robbins
'Peace and Love' uses the 2013 remix from the original multi-track tapes by legendary producer Steve Lillywhite
The records contain the original printed inner bags except for Red Roses For Me and Poguetry in Motion
The red vinyl on 'Poguetry In Motion' will be limited to around 4500 world-wide
Discussion is happening here.
— DzM
Andrew Ranken and The Mysterious Wheels
Andrew has been bellowing at the front of The Mysterious Wheels for thirty years. In 2014 they decided to make it official, too, and have entered the studio to record their first full length release. They also get together every month to shake the rafters at Bar Etcetera in Stoke Newington, bringing their very excellent Blues, Country and soulful Rock n' Roll to the people. You should go see them.
Go to the Mysterious Wheels' web site, listen to tracks, sign up for their mailing list (they promise to use the information only for good or comedy), and learn more about when to book your next trip to Stoke Newington.
Discussion is happening here.
— DzM
London Calling
Stay in bed when the Pogues are in town? Well, that's a bloody stupid thing to do! —Joe Strummer
A limited edition, two disc, red vineyl release of the Joe Strummer and The Pogues show from 1991 (the same show featured on the The Pogues: 30 Years anthology) will be made available on April 19. This release is limited (1,000 in the UK and limited supplies worldwide). You best not let it smip by.
Discussion is happening here.
— DzM
30 Years
It's Box Set Time!
To celebrate 30 years of great music The Pogues and Rhino are releasing a box set containing all seven studio albums PLUS a bonus CD featuring for the first time a complete 1991 concert featuring the legendary Joe Strummer (three tracks of this show were released on the Just look them in the eye... collection). In addition Red Roses for Me has been remixed from the original tapes by Nick Robbins and Peace & Love remixed by Steve Lillywhite from the original multitrack tapes.The other discs will feature the 2004 remastering work.
The complete track list of all nine discs is here.
The box sert will be available from fine vendors everywhere from December 19, 2013.
Discussion is happening here.
— Zuzana & DzM
Just Look Them Straight In The Eye... once again
A budget-priced version of Just Look Them Straight In The Eye And Say... Poguemahone!! has been released in a new, flatpack release. The five-disc box set with rarities, radio sessions, demos, movie incidental music and live recordings may lack the original fancy packaging but it is now available through Amazon for the friendly price of 14.71 pounds.
The liner notes and the complete track list can be found here.
— Zuzana
30:30
'30:30' is a 2-CD retrospective that commemorates The Pogues illustrious 30 year career; containing the Irish legend's biggest hits spanning 1984 to 1996. Included among the 30 tracks is the nation's favorite Christmas song and 1-million seller 'Fairytale of New York,' the top-10 single 'Irish Rover,' as well as the classic 'Whiskey in the Jar' and fan favorite 'Fiesta.'
Tracklist is here.
— Zuzana
All new The Very best of The Pogues out now!
The Shout Factory has teamed up with The Pogues to put together a fantastic single-disk collection. Compiled with input from the band The Very best of The Pogues features a comprehensive tour the band's greatest tracks spanning their entire recording career.
The disc is available starting Jan 22 from Amazon!
Discussion is happening here.
— DzM
The Pogues and Polydor/Universal France are excited to release a special edition celebration of the 30th Anniversary show in Paris' legendary Olympia Theatre. The release is available in multiple formats globally. Available formats are:
2 CD set featuring the entire concert
DVD (region free) featuring the entire concert, plus bonus performance of Thousands are Sailing in Manchester, 2004
Blu-Ray (region free) featuring the entire concert, plus bonus performance of Thousands are Sailing in Manchester, 2004
Limited Edition 3-LP vinyl (180 gms) with photo sleeve and liner notes
Limited Edition book featuring exclusive text and never before published photos, 2 CDs, DVD of the show, and a bonus DVD featuring two programs including interviews and live performances archived from French television including the cult favourite les Enfants du Rock (Children of Rock) from 1986
Amazon: FR, UK, DE, JP, CA, US
Note: Not all formats are currently listed on all stores. Keep checking if you don't see the one you want. Also note that import versions are available for Japan, USA, and Canada. It is planned that there will be non-import releases eventually available for these locations.

iTunes (Note: you may be prompted to switch to a different iTunes country/region)
Discussion is happening here.
— DzM
Miss the Last Wave from BISH
Miss the Last Wave, the third album by Darryl Hunt's band BISH, will be available from iTunes (and other fine digital emporiums) on April 8. It joins BISH's previous offerings BISH and Surrounded by Mountains. BISH's guitar driven pop will earn a promenant place and frequent plays in your music collection.
Discussion is happening here.
— DzM
Here Comes Everybody
James Fearnley has written an excellent memoir titled Here Comes Everybody - The Story of the Pogues published by Faber and Faber in May, 2012. You should go buy it right now.
You can follow latest news regarding James' book at jamesfearnley.com.
Discussion is here.
— Zuzana & DzM
Jem Finer's new projects
Jem Finer's art installation called Still is on display at Yorkshire Sculpture Park (West Bretton, Wakefield, West Yorkshire) until May 7. It is a giant screen projection of 18,000 images taken in a forest using a solar-powered camera and recorded through a specially designed computer programme. You can read more about this project as well as Jem's other art and his life with the Pogues in a Yorkshire Post interview.
Mobile Sinfonia, conceived and composed by Jem Finer, is an indeterminate musical composition scored for mobile phones. It is propagated through the free distribution of specially composed ringtones. Each ringtone is a 'voice' in the composition, and together they make a global orchestra of electronic instruments.
Discussion is happening here.
— Zuzana
The Reunited Pogues Gig List
A list of all live shows the Pogues have played since getting back together in 2001, with links to forum discussions, media reviews, travelogues, photos and setlists.
If you want to refresh your memories of a particular show or wonder which places the reunited Pogues have visited look HERE.
— Zuzana & MacRua
Just Look Them Straight In The Eye ...
It's Box Set Time!
Just Look Them Straight In The Eye and Say... POGUEMAHONE!!
The Pogues have opened the hidden private vaults containing the archive of their recordings not previously released. The result? A five-disc box set titled "Just Look Them Straight in the Eye And Say... POGUEMAHONE!!" The compilation includes rarities, radio sessions, demos, movie incidental music and live recordings. Also inside are the legendary Murder, Donegal Express, Danny Boy, Travelling People, and Fairytale of New York demos, collaborations with Joe Strummer, Kirsty MacColl, Steve Earle and much more.
The complete track list with all 109 songs, all five discs is here.
Discussion is happening here.
— Zuzana & DzM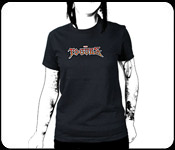 The Pogues have lots of things on the market to satisfy your Celtic Punk desires. Seven full-length CDs, remixed with extra tracks. Collections. A box-set with rarities. Books! Videos! T-Shirts, pint glasses, posters and much more.
But where to buy these things? There are many places, but if you buy from the Amazon links on this page then you help pay for this site. That's gotta be a good thing, right?
And there's a new store (in the USA too) with much of the recent show merchandise!
— DzM
Bloguemahone -
Dispatches from the road
James "The Maestro" Fearnley has been kind enough to document life on the road during the 2005 and 2006 shows. All installments starting with London, 2005 are available beginning with:
Sunday, July 17
Shane came into rehearsal 'professionally late', as he wittily put it, with that gnashing laugh he has, the first day of rehearsal. I think he'd had to be woken up, in his flat. He wasn't as sartorial as I' ve seen him of late, though he still has his brothel-creepers that I became familiar with coming across on the dressing room floor when we were on tour at Christmas, as he felt the need to air his rather curious-looking feet (and to air, with Joey, the top half of his body, at least one evening, where were we? Newcastle I think). He staggered in at four in the afternoon wearing a tophat that looked as though someone had attempted to contain a firework inside it. Continued...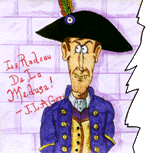 ---

---
Special thanks to The Pogues for their generous help.
Philip Chevron
June 17 1957 - October 8 2013
The news of Philip's death on Tuesday morning, from complications brought about by throat cancer, has hurt us terribly. Philip was first diagnosed with the disease in 2006 and after a gruelling period of chemotherapy which he had fought with such dignity, strength and heroism, he was declared to be in remission. But in a tragic stroke last August he returned from visiting his oncologist with the harrowing news that his cancer had returned, and that this time it was inoperable. It has been no consolation that we have all had months to prepare for the worst; when the worst came, the preparations we had made turned out to be futile, and the impact has been felt very deeply. The hole that his death has left will be huge. He was a remarkable and fantastically talented colleague, but most of all a friend. Our thoughts go out to his fans, who loved him unanimously. But above all, our thoughts are now with his family, with those he held dear and who have held him dear. Philip will be missed terribly and will always be in our hearts. - The Pogues
Remembrances and tributes are being posted here.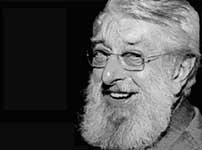 Ronnie Drew: 1934-2008